Bhasha Archives
Welcome to Bhasha Research Archival Page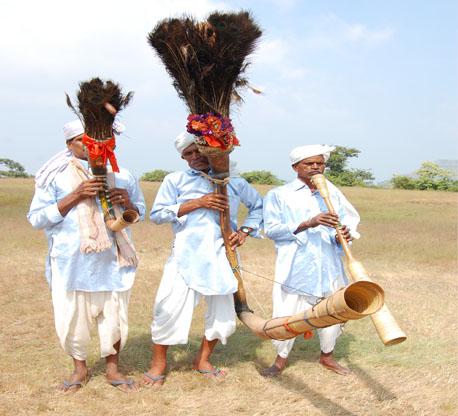 Welcome to Bhasha Archives
Bhasha Research and Publication Centre was founded in 1996 with the purpose of giving 'voice' to Adivasi communities in India. The Adivasi Academy is founded by Bhasha at Tejgadh in Chhotaudepur district of Gujarat as an institute to combine the functions of the national academies, museums and literary bodies in the country, with respect to Adivasi culture, arts and literature. Over the years, the Adivasi communities with whom Bhasha has been actively involved, have voiced themselves through various spaces and mediums as arts, theatre, publishing, journalism and cultural activism
Bhasha has an extensive collection of audio-visual documentation being presented here in form of a free online resource created under the Scheme of Center of Excellence, Ministry of Tribal Affairs, Government of India, for the study of Adivasis of India.
The Vaacha Museum of Voice at the Adivasi Academy is central to the philosophy and design of the Adivasi Academy. The Vaach Museum aims to revitalize the living traditions of Adivasi and Nomadic communities in the country. The Vaacha Museum was opened to public in 2004 and since then has been active in documenting the cultural traditions of Adivasi communities.
Over the years the Vaacha Museum has built through the various activities and programmes at Bhasha and Adivasi Academy, a collection of audio and video recordings and 50,000 odd photographs which provide insights into contemporary Adivasi life, culture and society. These images and recordings, captured mainly by Adivasi themselves, present the diversity of Adivasi cultures in the country and through visual imagery bring to life, community traditions and lifestyles as well as capture cultures in transition.
Bhasha Archival brings together this collection in digital space which will be of immense interest and value to museums, anthropologists, cultural studies scholars and artists.