Adivasi Academy
Established by the Bhasha Research and Publication Centre, Vadodara, the Adivasi Academy is established to create a unique environment for the study and understanding of Adivasi communities.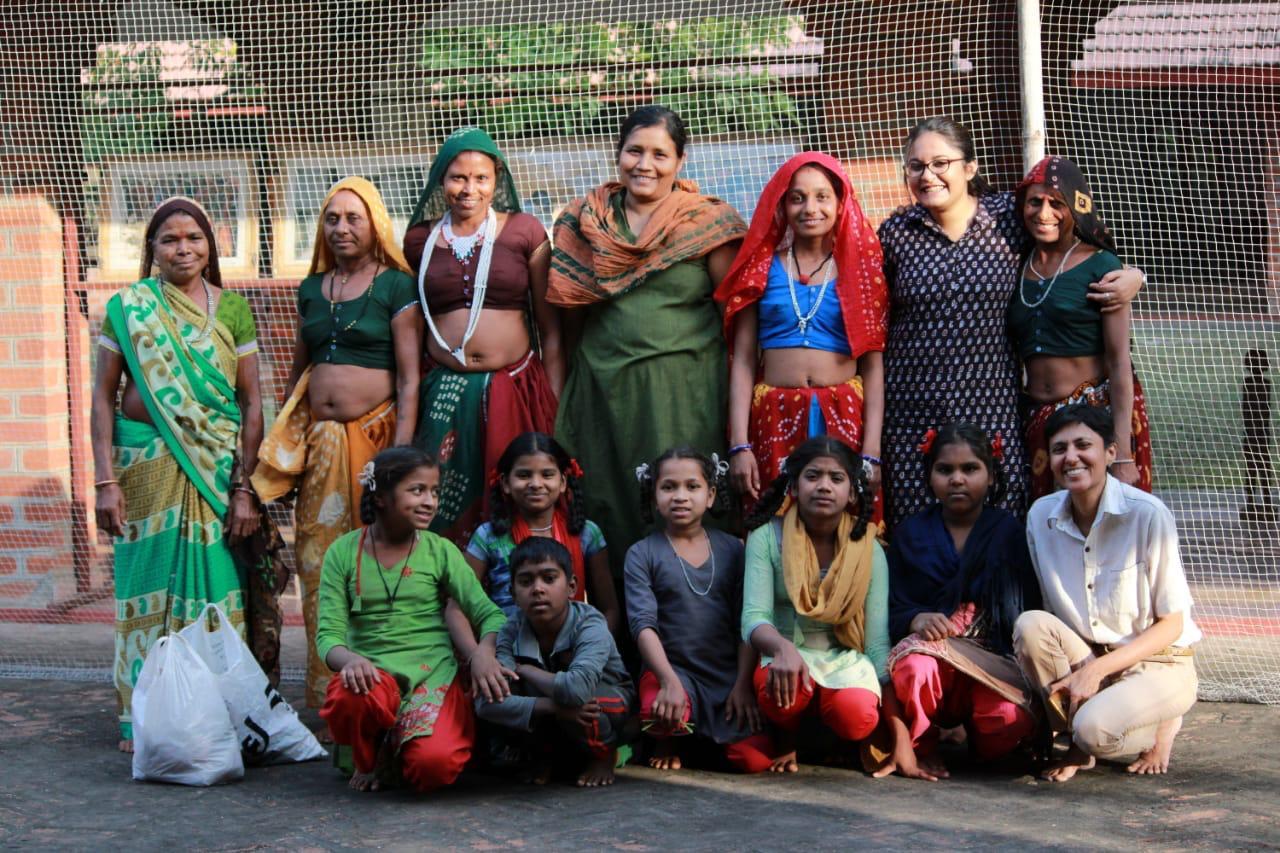 Adivasi Academy is established by the Bhasha Research and Publication Centre, Vadodara, the Adivasi Academy is established to create a unique environment for the study and understanding of Adivasi communities. The Academy is devoted to the study of Adivasi history, folklore, cultural geography, social dynamics, economy, development studies, medicine, music, arts and theatre. With its multidisciplinary approach and related interventional measures, the Adivasi Academy constantly strives to create new approaches to academics and social, cultural and developmental interventions.
Introdcution
The Adivasi Academy at Tejgadh, Gujarat, has been the signature project of Bhasha Research and Publication Centre. The Bhasha Centre was established in 1996 as a Public Trust for conservation and study of Adivasi languages and culture. The Bhasha Trust's brief for itself was to establish a premier institution of national excellence for creating Tribal Studies as a field of serious intellectual and social-action field. It was desired that the scope of activities of the proposed institution would extend to all Adivasi and Nomadic communities in India, and if possible, to indigenous peoples in other continents as well. The institute was visualized as a combination of a university, a research centre, an activist-centre, a laboratory for experiments in development and a cultural expression forum, addressing all aspects of adivasi culture, history, society, rights and development.
The institution conceptualized by the Bhasha Trust has evolved as a people's institution, and is given the name Adivasi Academy by the community of scholars and activists associated with it. The Academy was given a formal structure in 1999, and the first batch of Diploma students commenced on 15th August 2000, to mark the first Independence Day of the new millennium.
With its multidisciplinary approach to the field, and related activities aimed at Adivasi development, the Adivasi Academy strives to combine research and academic excellence with development interventions. Since its inception in 1999, it has come to be seen by scholars involved in Tribal Studies and Tribal Development, as well as Adivasis and Nomadic Communities of India, as an eminent forum for study, analysis, policy intervention and advocacy. The Adivasi Academy is viewed by Adivasi communities as a space for intellectual dialogue, imaginative expression and hope for a dignified future.
With its unique approach to the concerns of Adivasis, the role of the Adivasi Academy in developing a new perspective to Adivasi knowledge, education and development, the Bhasha Trust has been recognized as a 'Center of Excellence' by the Ministry of Tribal Affairs, Government of India.
Vision
To create a new outlook to development by underlining Adivasi values of self-reliance, a need-based life and ecological harmony; building their capabilities to survive against all odds by rescuing their dignity and respecting their cultural heritage through festivals, cultural performances, theatre, songs, dances, rituals, documenting folklore and promoting modernizing tools in their languages. All activities are taken in the spirit of welding together the aesthetic and socio-economic dimensions of tribal life.
Education Philosophy
As a place of research, learning and critical inquiry related to Adivasi communities, their history, culture, world-views, arts, languages, medicine, economy, development and traditions, the Adivasi Academy tries to combine the essentials of the views on education of Rabindranath Tagore, Shri Aurobindo, J. Krishnamurthy, Mahatma Gandhi, Ananda Coomaraswamy, Ivan Ilich and Paulo Friere, all of whom challenged the established pedagogic regimen. The views of these thinkers-practitioners on the confluence of social good and university education form the bedrock of the educational philosophy of the Adivasi Academy. The Adivasi Academy does make use of modern technologies, however, without unduly privileging the lexical traditions of knowledge. Oral traditions, performing arts, handicrafts and visual arts form the core portion of the studies at the Adivasi Academy. Any study, training or programme at the Adivasi Academy is designed to help participants to enhance their awareness and sensitivity, improve their skills and level of knowledge in their respective area of management, planning, production, social work, etc. in relation to Adivasi communities.
The Adivasi Academy allows experiments in designing programmes relevant to 'down-to-earth' realities of Adivasis. The Adivasi Academy does not follow a single track academic or development agenda. Therefore, it is not a specialized place of research, study and reflection in any one single discipline or subject. Research and Training Programs are created from group to group or project to project depending on the needs perceived for conserving Adivasi identity or promoting development in Adivasi areas. Hence, the Adivasi Academy engages in nothing that is not of use to the Adivasi.
Goals
The stated goals of the academy as laid down in its Constitution are:

To become an institution of quality research and education in relation to ivasi development and social dynamics;

To translate the study and research undertaken at the Academy into erventions for empowerment of marginalized communities;

To nurtur a community of Adivasi thinkers and new thought processes so to facilitate social transformation;

To become a national institution for research, reference and the study f social dynamic.
Governance
The legal holding of the Adivasi Academy lies with the Bhasha Research and Publication Centre. The Adivasi Academy is governed by an Advisory Board that presently constitutes the following members:
Dr. Madan Meena, Director, Adivasi Academy and Trustee, Bhasha Centre Artist and Researcher

Ms. Sapna Bhatia, Delhi
Holds an MBA from India and a Masters in International Journalism from City University, London; an International Journalist, has worked with CNBC, Al Jazeera, APTN (Associated Press Television Network); Presently heads TV News International

Ms. Aditi Mehta (Retd. IAS), Udaipur
Formerly Jt. Secretary to Govt. of India, Jt. Secretary in PMO, Department of Women and Child Welfare and Ministry of Panchayati Raj, Government of India

Prof. Indranil Acharya, Midnapur
Professor with Department of English, Vidyasagar University, MidnapurMember, National Editorial Collective, People's Linguistic Survey ofIndia

Prof. Lisa Lomdak, Itanagar, Arunachal Pradesh
Faculty, Rajiv Gandhi University, Arunachal Pradesh Member, NationalEditorial Collective, People's Linguistic Survey of India

Mr. Sharda Gautam, Mumbai
Alumni of IRMA and Sardar Vallabhbhai National Institute of Technology;Presently Head, Craft Revival, Tata Trust
Contact Us
Anything that will improve the lives of Adivasis in India, anything that will increase the awareness of the distinctiveness of Adivasi culture in the country, and create respect for the difference, is a contribution to the Adivasi Academy. Monetary help is necessary, but that alone is not enough.
You may write to us at:
Adivasi Academy
'Mandaar',
At and Post Tejgadh 391156
Taluka and District Chhotaudepur
Gujarat, India


Or drop a mail at bhasharesearch@gmail.com


For immediate communication, please contact Shri Naginbhai Rathwa, PRO, Adivasi at 09879250378.